MSC Apex Generative Design provides a truly end to end solution for designers making high-precision, industrial components. It takes you from screen to machine faster and with less human intervention than any other software.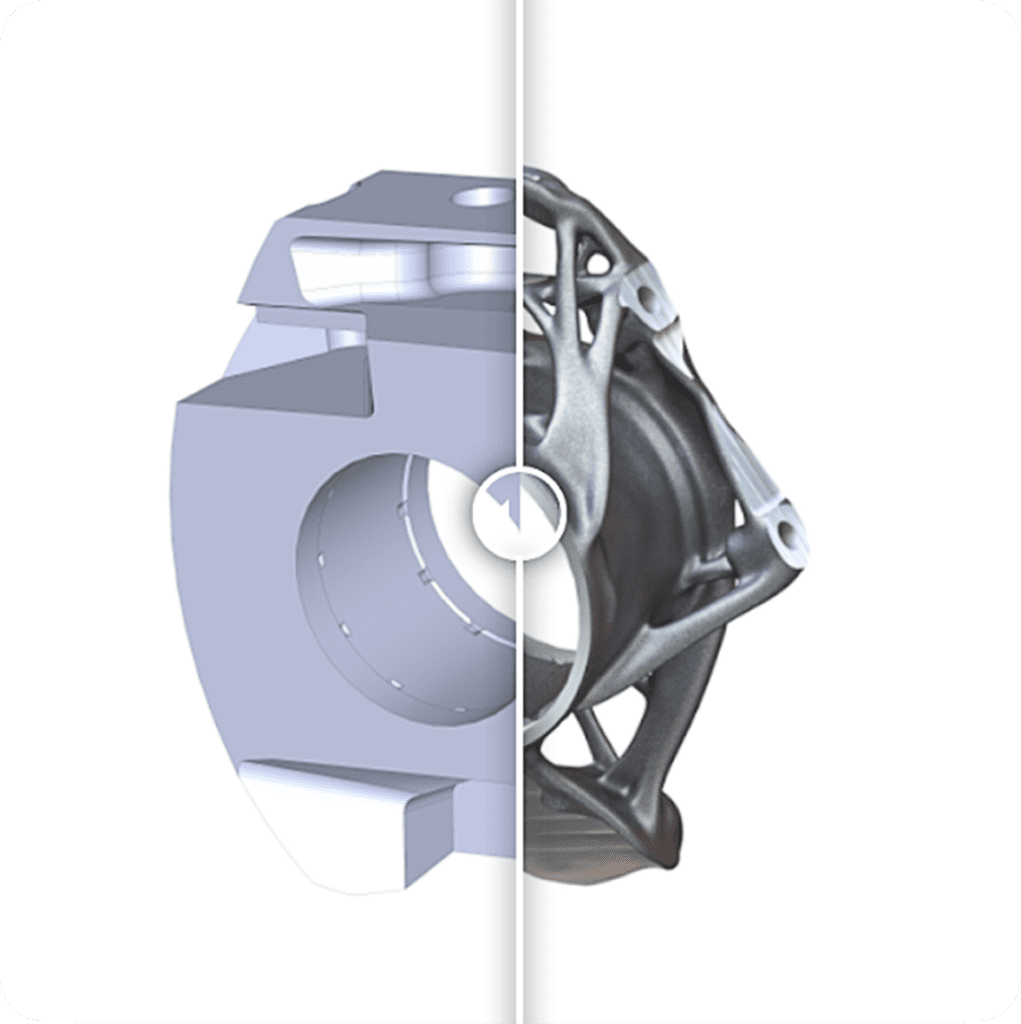 MSC Apex generative design's innovative approach has been proven in practice
It is based on Finite Element Analysis but, unlike traditional methods, does not use a density field, rather utilizes a very fine mesh with well-defined elements. This enables the algorithm to directly evaluate the occurring stresses, as well as reliably derive distinct geometries that are truly unimaginable by human mind.
Design for Additive Manufacturing (DfAM) without expert knowledge
MSC Apex Generative Design is designed specifically to generate the detailed and highly complex structures that only additive processes can manufacture. The optimised designs exhibit perfect transitions between structure elements such as struts and shells as well as they contain usually self-supporting structures that ensure the results can be sent straight to print.
MSC Apex in action – Case studies
Case Study: Satellite bracket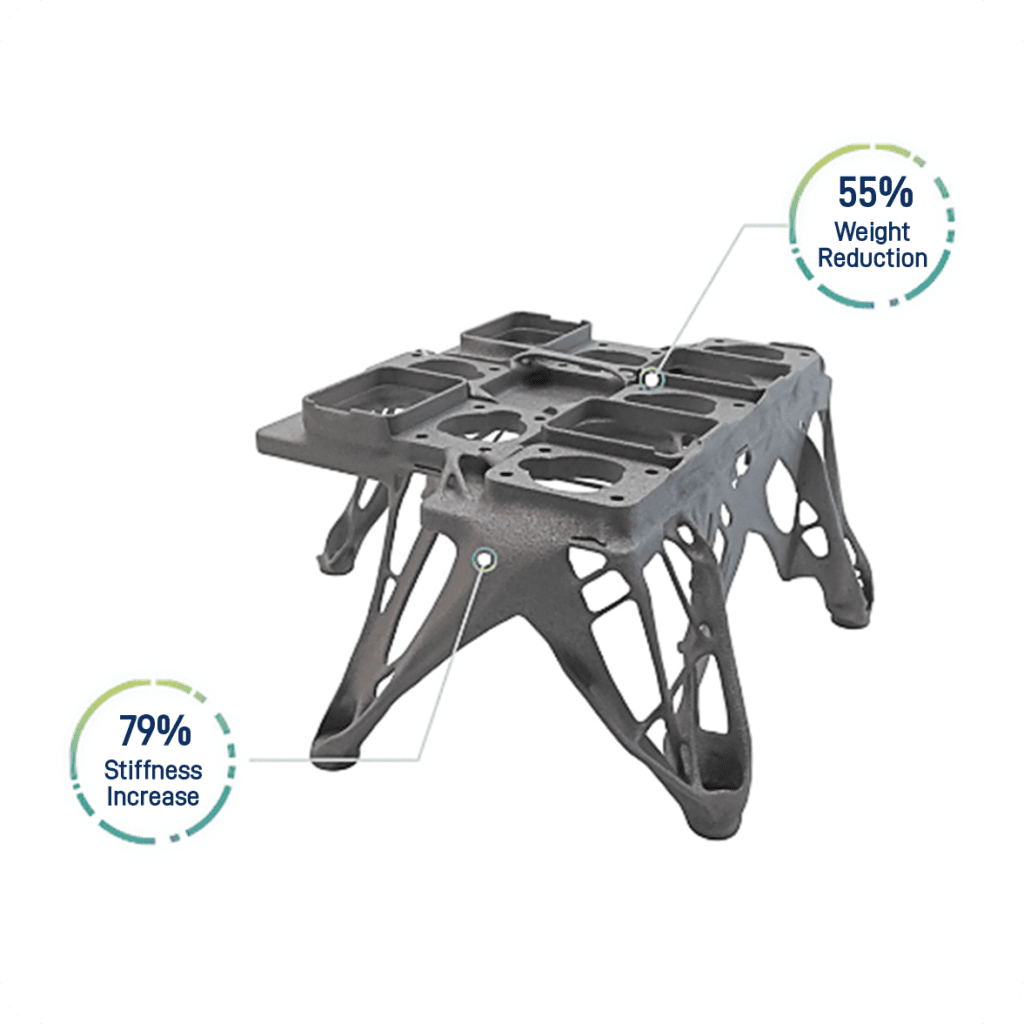 Lightweight construction is particularly important in satellite design because every extra kilogram generates high costs for transportation into space. If weight can be saved, the valuable payload of the launch vehicle or satellite can be used for further applications and added value can be created.
This was exactly the aim of the project between the space company Tesat-Spacecom GmbH & Co. KG, the machine manufacturer Trumpf and MSC Software / Simufact Generative Design specialists. The pictured mountings of drives for regulating microwave filters are to be used in the German communications satellite Heinrich Hertz, which is to test the space capability of new communications technologies. For this application, the weight of the mount needed to be reduced.
Lightweight design on a new level
A new, highly complex design was created by applying generative design, which enables maximum lightweight construction and is perfectly adapted and designed to the operational requirements. The result for the TESAT mount is impressive: 55% weight saving for a component designed for space technology. Instead of 164 grams, the mounting weighs only 75 grams. In addition, the innovative, stress-oriented optimization has further increased the stiffness of the component. The homogeneous stress distribution generated by MSC Apex generative design enables excellent stiffness and robustness with maximum weight reduction at the same time.
A perfect fit: Generative design and 3D printing
"Today, additive manufacturing enables us to produce digitally generated and optimized geometries cost-efficiently. This offers enormous potential for lightweight construction, especially in space technology, but also in many other areas. In the future, generative design will play a key role in the uncomplicated and efficient use of this potential," commented Dr. Thomas Reiher, Director Generative Design at Simufact Engineering.
This new type of complex geometry can now only be produced with additive manufacturing. Trumpf took on this task with the TruPrint 3000 3D printer. The Heinrich Hertz satellite mission is carried out by DLR Space Management on behalf of the Federal Ministry of Economics and Energy and with the participation of the Federal Ministry of Defense.